To further set yourself apart from the competition why not have our professional perfumers develop your own exclusive signature fragrance, perfectly tailored to your brand and exclusively yours to use.
Whether you choose your own perfume-quality diffusion fragrance or 100% natural essential oil blend, you are creating your own exclusive identity. How is that for differentiation?
100% Exclusive identity
Designed for you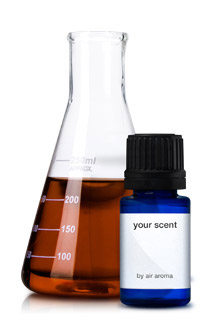 Process
Developed for you
To create a signature scent Air Aroma will work closely with your brand or business to determine the type of environment to be scented, desired ambiance, target audience and overall goal of scenting. Our team of aroma fragrance designers will then create a range of signature blend samples using unique recipes to match the environment or brand of your business.
Once the fragrance has been selected you will be provided with a certificate of exclusive rights for use of the fragrance. Contact us to talk to an Air Aroma fragrance consultant, we are here to help.
Client scents
Signature scents developed by Air Aroma